---
Here you apply for the fast-track program to accelerate the design, through delivery of your Legacy Project
FOR the World
WITH the Planet
FROM the Whole
Click the Button to the Right To Apply
Simple Process with no Upfront Fees.
Fees are paid before starting the program according to the Investment Package you select.
Your Legacy Project Dashboard includes:
To be clear!
After completing the fast-track ((180-day)) program, you are up and moving forward and profiting from your decision to make your legacy real!
The persons you decided to support and involve are walking with you before the end of this program.
Actually, you maybe running rather than walking. Heck - you could be cycling depending on your legacy project.
Are you in? Click on the button below to access the Application Form.

Possibility Exists When You Accelerate Living Your Legacy Life
In working together...
we use facilitative mentoring and instructive-coaching tools and techniques,
to journey with you over 6 months
to ensure the legacy project
you dreamed... designed... developed...
is in Phase 1 delivery
and you determine
to move forward
in ways that make sense
in the words of the audience
on your terms.
Watch the video to the left to learn more about the Legacy Accelerator Program.
As We Work Together,
You Will
Receive Simple and Elegant guidance through weekly calls aligned with your legacy intention as you unfold your legacy project
Value the concepts and practices of Your Legacy Approach that makes sense for those with Whom You will share your Legacy Gift
Diminish self-doubt and complacency about how to actualize your legacy approach on your terms
Use questions via dialogue to expand your sense making about your legacy stories and contributions
Grow a deep resonant connection with your legacy literacy as you empower yourself so no one can overpower you in any aspects of your life
Learn the legacy pathway that fits your lifestyle because you believe sharing is caring
Thrive through sharing your legacy gift with hope, faith, grace, and a joyful smile
Manage the Inspired Standards and Wise Practices necessary to share your Legacy Gift
As an Outcome of Working Together, You Will
Feel your legacy within the life your living as you move along the continuum of Belonging -- Being -- Becoming
Embody the practices of legacy with confidence because your contributions have meaning for you and with others
Immerse yourself in the wisdom of your legacy through facilitative mentoring as you encourage others to live from their freedom
Connect with the natural educator within to heal and shift old patterns and perspectives
Grow into new living legacy life awareness using supportive activities that encourages joy and considered thought about what's forthcoming
Evolve yourself through the extraordinary experiences you share with others because you educate what you love to learn as you age confidently
Encourage others to know their legacy project so they can share it with others and you
---
Your words matter ... the stories you share matter ...
and sharing your legacy actions matter even more!
~~~~~
---
We're committed to support your wise allocation of time, effort, & money as you live from your legacy today.
Legacy is in you to gift!
The 5 Give to Get statements in the blue box are an outcome of your willingness to "loverage" your legacy story & contribution.
Get Perspective
Get Clear
Get Support
Get Results
Get Movement/Profit
~~~~~
---
To be super clear ...
* What I bring to our handshake is 40+ years of accumulating experience across a variety of industries nationally and internationally.
* I do not have all of the answers... considering the moving variables at play both personally and professionally. Therefore, I draw from the insights, and tools & techniques of others who I know and have benefited myself from their products, services, and experiences. They are known as WELLthers!
* You can access concepts and practices through the website blog, books, webinars, workshops, courses, masterminds, retreats, facilitative mentoring, etc.
* Some resources are free and the rest are priced for the outcomes you seek to realize.
* And, we encourage you to create your wise practices and inspired standards from what we make available. That is, "Adopt and Adapt - Then Practice" what we have to share in ways that make sense for you.
* AND, we can learn from you as well. Possibility Exists in Sharing a Peer Handshake! Please comment and share what you are learning from us!
Dr. Stephen Hobbs ...
CEO WELLth Movement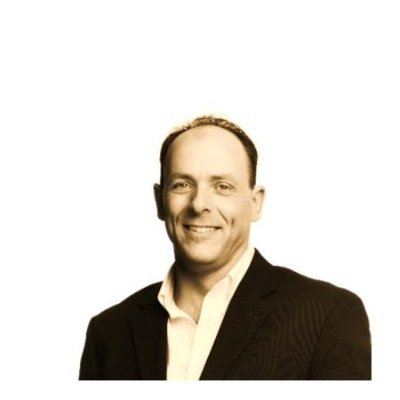 Jack Riley
He is much more of an artist as he weaves a tapestry of thought and action together into a seamless living piece of artwork ...
---
You'll not be added to any email list.
We'll simply use it to organize our conversations.