Helping

SoloAgers with




Living Legacy Life Confidently
Embark on a Transformative Journey as a


(Solo)

Ager Crafting a Living Legacy Life!
Legacy Mastery
is Our SIGNATURE Program:
_ From "Information to Transformation"
_ From "Inspired Concepts to Wise Practices"
_ From "Standing Confused to Moving Confidently"
Path Map we use. Click on the image to download it!
Legacy Mastery

is an advanced 90-day program catering to individuals who wish to delve deeper into the art of crafting a living legacy.

This course is designed for those ready to embark on a legacy project, providing a a 45-day concept/information course and 45-day coaching-mentoring-practices support as you beta test an aspect of your legacy project as a way to accelerate the process of bringing your legacy to fruition.
More here:
Investment: $3997
---
Monthly Program _ Supporting Your Information to Transformation Pathway
WELLcome to Legacy Agora (Meeting and Marketplace),
the hub for dynamic meetings, vibrant marketplaces, and so much more,
all crafted to ensure that your legacy journey takes center stage.
Here, the essence of your legacy is not just acknowledged; it's celebrated.
Immerse yourself in a lively meeting space, explore a diverse marketplace of ideas,
and discover an abundance of opportunities that elevate your living legacy.
Legacy Agora is not just a platform; it's your stage to shine, connect,
and amplify the impact of your unique legacy.
Join us, where the legacy unfolds dynamically, and your journey
becomes a masterpiece at Legacy Agora.
Available is a monthly subscription service covering
inspired concepts and wise practices to move forward with one's soloaging legacy.
Investment $57 Canadian/month, cancel anytime
---
Alternative Programs

- Depending on Your Requirements
Legacy Accelerator is a dynamic 180-day program focusing on the acceleration and refinement of a legacy project from its inception or picking up where you are now.
It guides participants through the practicalities of discovering-shaping-testing-refining-implementing their unique legacy initiatives, ensuring a purposeful and impactful contribution to their living legacy.
Application required, more here
Investment: Downpayment $5000
Legacy Mentoring is a unique facet of WELLth Movement, offering individuals the opportunity to receive personalized guidance from Dr. Stephen Hobbs.
This mentoring service is tailored to the specific needs of each participant, ensuring that the journey of solo aging confidently is enriched with expert insights and support.
In addition, Dr. Hobbs welcomes Wellthers who are skilled practitioners with expertise to ensure coverage of topics participants bring to the mentoring sessions.
Book a 29 minute conversation to review packages here
Choose a 2, 4, 6, 8 Hour package
Companion Programs
Mentor Practices is a specialized offering from WELLth Movement, providing individuals with the information tools and transformation techniques to learn and advance your mentor practices.
You can become a certified mentor through the International Mentoring Community.
This program is co-founded by Dr. Stephen Hobbs and a fellow SoloAger, offering a unique certification that enables individuals to mentor others on their SoloAging journey as a volunteer, employee and/or entrepreneur.
More here
Walking with Nature is a program within WELLth Movement that reflects Dr. Hobbs' connections with nature. This program explores the transformative power of nature in one's life, encouraging individuals to embrace the outdoors and the profound lessons that nature offers on the journey of solo aging confidently for living legacy life.
Here you are introduced to Dr. Hobbs nature-aware legacy project "Awarests" as an example and possible place to start and/or continue your nature-aware legacy project. Learn about Awareness Writing with the aid of journals.
More here
---
Background Information
SoloAger Confidence

: Remain Relevant and Leverage Experiences to Share Legacy Contributions for an Evolving Society
As a SoloAger, "Are you SoloAging Confidently?"
While living your life today, do you
Remain Relevant...
Leverage Experiences...
Share Legacy Contributions...
in being FOR the World, WITH the Planet, and FROM the Whole?
---
The first question with your response is a Living Life indicator.
The second multi-faceted question may lead you to separate responses.

And now, reread the questions through the lens of wholeness where the two questions are woven together. What is your response?
Let me explain:
Remain relevant, leverage experiences, and share legacy contributions are complete and meaningful paths on their own. Each holds its own value and significance.
To age confidently, you can choose to explore one, learn about another, and then incorporate the third, gradually weaving them together. This approach is certainly a possibility!
However, the true power lies in navigating each of these paths while celebrating their interconnectedness sooner than later.
By weaving them together NOW, you unlock stories and improvements that illuminate your journey, impacting your well-being and well-living with those around you.
It is through the dynamic interplay of remaining relevant, leveraging experiences, and sharing contributions that you uncover the full depth of their transformative potential.
As you intertwine these concepts and practices, you create a tapestry of arrangements and connections that light your path for the world and with the planet.
Embrace the #wholeness of these paths together and let them guide you toward a more meaningful and purposeful aliveness.
By weaving them together, you embark on a journey of caring, connection, and contribution that encompasses your entire being and extends to the greater whole.
Collaborative Conversations
with Stephen Hobbs, Founder - Author
Often, what follows next are questions about struggles and challenges.
Let's move into these hindering issues - in a different way!
Why We Struggle to SoloAge Confidently!
Here are 5 Struggles with Initial Probing Questions to Guide You Forward
Set-UP:
Starts with the Struggle, followed by three probing questions...
With Yes to the Probing questions, celebration is in order.
With wavy Yeses and confirmed Nos, there are action-outcomes required to turn them to Yeses.
Let's get you moving along your Learning - Knowing - Sharing Journey with confidence and enjoyment!

Struggle 1, I do not "Clarify from Consistency"
To overcome this struggle, can I:
Explain how consistency plays a crucial role in building confidence as you age?
Highlight the power of consistent habits, routines, and mindset shifts (without them becoming biased hindrances)?
Illustrate real-life examples of individuals who have achieved remarkable results/outcomes through consistent efforts?
Struggle 2, I do not "Communicate from Commitment"
To overcome this struggle, can I
Illustrate the interrelationship between commitment and confidence in the aging process?
Discuss the importance of effective communication, both with oneself and with others?
Provide practical tips and strategies for improving self-expression, active (conscious) listening, and assertiveness?
Struggle 3, I do not "Collaborate from Community"
To overcome this struggle, I you
Discuss the transformative power of connecting with a supportive community of like-minded agers?
Highlight the benefits of collaboration, shared experiences, and collective wisdom?
Showcase the opportunities for growth, learning, and inspiration that arise from being part of a vibrant community?
Struggle 4, I do not "Co-Create from Capacity"
To overcome this struggle, can I
Emphasize the importance of recognizing and leveraging your unique capacity as an ager?
Showcase how tapping into your skills, knowledge, and life experiences can lead to newfound confidence?
Share success stories of how you (with others) made and can make significant impacts in various fields?
Struggle 5, I do not "Contribute from Confidence"
To overcome this struggle, can I
Highlight the fulfillment and sense of purpose you link with being for the world and with the planet?
Showcase how confidence enables agers (and you) to make meaningful contributions in their communities?
Inspire others, including family & friends, to embrace their confidence and seek opportunities to create a positive impact?
In moving to Yes for any of these 5 struggles, we can help you:
Embrace SoloAging with Confidence and Grace
Discover the keys to unlocking your inner radiance
and embracing the beauty of aging.
Unlock Your Full SoloAger Potential with Joy
Harness the power of commitment, consistency,
and capacity to achieve remarkable personal growth.
Contribute to a Thriving Community of SoloAgers
Connect with like-minded individuals who share purpose
for living life to the fullest
Overcome Your Common Agitations with SoloAging
Say goodbye to self-doubt, sluggishness, and uncertainty
Experience a SoloAging Life of Vitality & Fulfillment
Imagine waking up each day feeling energized, confident,
and excited about the possibilities that lie ahead.
---
Let's keep moving forward!
Do You Follow an SoloAger Approach?
Do You Live the Legacy You Intend to Leave?
Are You Sharing Your Lived Experience as a Mentor?
Are You Walking with Nature as Your Companion & Educator?
With no - or a haphazard yes - to one or more of these questions, do you want to"
"Discover Ways to Age Confidently
Along The Natural Pathway of Life's Journey"
With a resounding YES, a great place to start:
Read this image
Note your response...


With WELLth Movement - we
focus

on SoloAging, the SoloAger, and what it means to remain relevant, leverage experience, and share contributions through Living Legacy Life lenses.
However --- It would be unfair, if you identify as an Older as Elder, and/or Grandparent,
to state this website is of no value.
That is not the case, there are ideas and insights here for you.
Simply transpose YOU for SoloAger.
---
Meet Stephen Hobbs
Your Guide on the Ride!
And His Ager Story...
Hi - WELLcome, WELLcome!
I'm an ager - currently in my 69th revolution of the sun (2023).
I walk as a "Solo-Ager".
Grandparent is not a moniker I'll take up.
Maybe adjunct grandparent ))smiles
As to Older to be Elder, I'll leave
that designation to others
to share about me.
I'm an eco-ager, more so than an enviro-ager.
I work from a wholistic education perspective.

Over the years, across many continents, I gathered experience-based wisdom. I wanted to harness my "wellth of experiences" and transform them into powerful tools and techniques for personal growth and influence.
During the development and delivery of the different activities,
I've seen the "applicability required" for an evolving society.
Learning to navigate the shifting landscape is a way I remain relevant & current.
Of importance to my head, heart, and hands was to leverage
my unique strengths and contributions in ways I could live
the legacy I intend to leave for future generations.
Thus - here I am. Inviting you to get involved with the WELLth Movement through which you can help yourself & those you love.
And, for all of us to work together in being
FOR the World
WITH the Planet
FROM the Whole.
To Age Confidently:
Rewrite the Narrative and Redefine Your Next Fifty
Your Next Fifty is an opportunity to create a masterpiece, filled with vibrant colors, rich experiences, and a renewed sense of purpose. To age confidently is about re-scripting your narrative, shedding the stereotypes that society imposes, and nurturing the infinite possibilities that lie ahead.
It's time to walk with nature, equipped with the confidence and clarity that only comes with time. Celebrate your way to age confidently, as you redefine your path, share your wisdom, and loverage the legacy you intend to leave.
Embracing this next chapter means embracing the freedom to be unapologetically yourself, to pursue projects that ignite your soul, and to forge deeper connections with those around you.
It means acknowledging the milestones and achievements you've reached, while eagerly embracing the adventures and opportunities that still await.
Age confidently and let go of the limitations that society may try to impose. Instead, embrace the richness of your life's experiences and use them as stepping stones to craft a future that's uniquely yours.
Rediscover the hopes and dreams you put on hold and fearlessly pursue them with the wisdom and clarity you've gained along the way.
As you navigate this new chapter, remember that age is not a barrier; it's a badge of honor, a symbol of the strength, resilience, and wisdom you've gained throughout your journey. Share your insights, mentor the next generation, and make a lasting impact that will ripple through time.
Your Second Fifty is an invitation to live life on your own terms, to embrace change with grace, and to define what it means to age confidently. So, seize this moment, rewrite the narrative, and create a future that's as vibrant and fulfilling as you envision it to be. Your masterpiece awaits—let the next fifty be the most extraordinary chapter of your life.
"Tires screeching...
Plates breaking...
Hail pounding on
the tin roof
of the shed...
Persons sniping...
No more!


Weaving in legacy!"

How I was experiencing my life!
How I am now experiencing living!
Lone Meadows
Five Shared Encounters SoloAgers Face in Their Journey of SoloAging
The five encounters that follow are outside the financial and legal requirements SoloAgers often mention.
There are others more qualified to share insights on these topics and we encourage you to seek them out as required.
From time to time, we will bring qualified persons to the meetings, webinars, and mentorhearts (think mastermind from the heart) to share overviews on these topics to guide you in how best to move forward.
These five encounters are common and core to what Agers have shared with us. And, there is no need to let them overwhelm you.
Join us online or find others in your area to learn-know-share ways to move forward as you turn an encounter into a story worth sharing.
With one or more of these Encounters - click a Counterpoint Button to learn more!
Physical Decline and Health Challenges: One of the primary pain points individuals face in the journey of aging is the physical decline that often accompanies it. The issues may include decreased mobility, chronic health conditions, and losing strength and vitality. Coping with these changes can be challenging and impact daily activities and overall well-being.


Loss of Independence and Autonomy: As individuals age, they may experience a loss of independence and autonomy, which can be a significant source of frustration and emotional distress. Dependence on others for everyday tasks, decreased self-sufficiency, and the need for help can create feelings of helplessness and a loss of identity.


Social Isolation and Loneliness: Aging can sometimes lead to a decrease in social connections and an increased risk of social isolation and loneliness. Losing friends and loved ones, retirement, and limited mobility can limit social interactions, leading to feelings of loneliness and a lack of support.


Fear of Cognitive Decline and Memory Loss: Cognitive decline, including memory loss and the fear of developing conditions like dementia or Alzheimer's disease, is a common concern for individuals as they age. Worries about cognitive abilities and the potential impact on daily functioning and relationships can cause anxiety and stress.


Negative Societal Perceptions and Aging: Aging (ageing) is accompanied by discrimination or prejudice based on age. Negative societal perceptions, stereotypes, and biases can lead to feelings of being undervalued, dismissed, or marginalized. This can impact self-esteem, self-confidence, and overall well-being.
Our Counterpoints:
Ways We Can Help!
Again, there is No Reason for one or more of these Encounters to Overwhelm You.
We have products, practices, projects, and programs to help you Move Forward in your words, on your terms.
Grab one or two of the benefits listed below to focus your Learning - Knowing - Sharing!
And Get Involved with Us!
---
Worth Noting the Benefits of Learning, Knowing,
& Sharing Your Way to SoloAging Confidently
Empowered self-confidence: Experience the confidence that comes from embracing your age and knowing that your wisdom and experiences hold tremendous value.


Personal growth and fulfillment: Discover new avenues for growth, learning, and self-expression as you navigate your journey with purpose and focus.


Inspire future generations: By walking with confidence and leaving a lasting legacy, you become a source of inspiration for others, encouraging them to embrace their own journey with courage and resilience.


Enhanced self-awareness: Leverage your experiences to gain a deeper understanding of yourself, your values, and your purpose in life.


Expanded network and connections: Through our program, you'll have the opportunity to connect with like-minded individuals, forming meaningful relationships and expanding your professional and personal network.


Increased adaptability and resilience: Embrace the ever-evolving world with resilience and adaptability, equipped with the tools to navigate challenges and embrace new opportunities.


Improved emotional well-being: Experience a greater sense of emotional well-being as you learn to manage stress, cultivate gratitude, and prioritize self-care.


Advanced problem-solving skills: Leverage your wealth of experiences to develop exceptional issue-solving skills, enabling you to tackle complex issues with creativity and wisdom.


Practical mindset and attitude: Through our program, you'll cultivate a contextual mindset and attitude towards aging, allowing you to embrace each stage of life with optimism and enthusiasm.


Legacy of gifting: Leave a legacy of gifting that uplifts others and creates a ripple effect of correctness & empowerment for the world, with the planet, & from the whole.
---
A frequent question asked of us:


What is the Connection between
Aging Confidently and Age Confidence
The connection between "aging confidently" and "age confidence" lies in their shared focus on embracing aging with a positive and empowered mindset. Both concepts revolve around the idea of approaching the aging journey with self-assurance, resilience, and a belief in one's worth and potential.
"Aging confidently" emphasizes the importance of embracing one's age and leveraging the experiences gained throughout life to navigate the challenges and opportunities of an evolving society. It encourages individuals to embrace their wisdom, remain relevant, and make meaningful contributions to the world.
"Age confidence" emphasizes the mindset and attitude with which one approaches the aging process. It involves cultivating self-confidence, accepting the natural changes that come with age, and maintaining a positive outlook on life. Age confidence is about embracing one's unique journey, celebrating personal growth, and recognizing the value and beauty that comes with each passing year.
While "aging confidently" may encompass a broader perspective on how to approach aging - the VERB considerations, "age confidence" focuses specifically on the mindset and emotional linked with the aging experience - the NOUN considerations.
Both concepts, however, emphasize the importance of self-acceptance, self-belief, and the ability to navigate the challenges of aging with grace and positivity.
In summary, "aging confidently" and "age confidence" are interconnected as they both encourage individuals to embrace their age, leverage their experiences, and approach aging with a sense of empowerment, self-assurance, and a wellthy outlook on living legacy life.
Add "solo" to "aging" and "age" --- and the same story applies!
---
Use the Contact Us Button to ask questions - alert us to your gift of a poem, story, drawing, etc. - share a funny - outline a concern. We want to learn with you!
Click a button below to learn more about us, our programs, and what we have to offer.
Join us to age confidently!
Hi! WELLcome...

Meet Dr. Stephen Hobbs.
He is an eco-creator,

nature-informed entrepreneur

, facilitative-mentor, writer, and

philanthropist

for children and trees.



Short Story: He invites agers to share their legacy as a mentor while supporting nature projects and programs.

He leans into those who want to extend and/or expand their extraordinary life practices with clarity and confidence, and without wasting time, effort, and money
---

He has published 20 (high content and medium content) books, 4 academic-level book chapters, magazine articles, and blog posts. He has developed and delivered 300+ workshops and online courses. And he continues to write and instruct. And he has three active YouTube channels.
Adding a little more:
He has worked on 6 of 7 continents - and has a plan for the 7th continent
He has
__ worked as a whitewater rafting guide for 22 summers,
__ instructed wilderness and remote first aid for 25 years,
__ served as a university professor for 15+ years
__ operated as an entrepreneur for 40+ years
__ and continues to live an extraordinary life as a house sitter & dog walker
---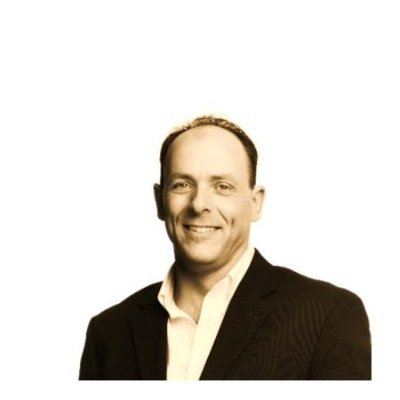 Jack Riley
Dr. Stephen Hobbs is much more of an artist as he weaves a tapestry of thought and action together into a seamless living piece of artwork...
Without hesitation I would recommend Dr. Stephen Hobbs as a partner in your work. His effectiveness, thinking, facilitation skills, and integrity are exceptional.