Let me ask you these questions:



As an Older, do you notice the

NOISE around you & within?
Is it Deafening? Disheartening? Devitalizing?
Does it keep you at a loss,

feeling adrift, & playing small?



Are you feeling lonely at times? Feel isolated at other times?
Is there some overwhelm or underwhelm affecting your day?
If you know what you want, click the Blue Word(s)
---
Whatever your answers to the questions above...

Whatever your year cycle around the sun.



At this moment

, as you walk forward on this page:



If your heart and head are crying...




If your hands are shouting for pen & paper...
Maybe you want to stomp your feet and yell,




"There is

so much more I can be - have - do




for the world, with the planet, and from the whole?"
"Tires screeching...
Plates breaking...
Hail pounding on
the shed tin roof...
Persons sniping..."

How I was experiencing my life!
Lone Meadows
Then continue walking with us...
And, let's slow down and gain some perspective!
You Are Entering Your Next Fifty... Are You Prepared? Or Not?
Because, You're in Your Next Fifty
You're Walking as an Older
Who has a Decision to Make -

Sooner

than Later!

And, you are not alone.


There are many among your friends and work colleagues
who are thinking & feeling the same.
Like you, they are looking into mirrors like the one to the right...
There is a question mark in the cloud in the top right corner.
That's the Intention Question.
It's been floating around for a while?
It's been dogging you for an answer.
In the bottom left hand corner, is a window.
That window is the Attention Response.
Depending on our wants, needs, and desires,
the window opening is small or large.
Small means we are unclear about the path forward.
We have a limited view of what's out there - before us.
Each persons seeks their clarity and confidence.
As you do as well!
Large means we are open to the possibilities.
We see a path. Our feelings, our thoughts suggest we can - and, I will!
As we move forwards together, for a conversation, know...
We all hope you climbed out the window ))smiles
Let's be clear about the stew:
Stay Found is the pot you are cooking the stew in.
The ingredients are Mentor -- Legacy -- Nature -- Safety -- Experience,
including more that are the seasonings.
The ladle - whisks - big spoons for mixing and serving the stew are walking - courses - books.
You bring the plates and utensils. That is, you are ready, able, and willing to eat!
---
Click an
Word in Blue

to explore what's available.
The video to the right is for the WellthLearningTV channel ... still covers the basics of the words below!
---
Add your first name & email below to receive


the WELLth Movement Updates including the Twice per Month

Stay Found

Updates
on the New Moon and Full Moon dates.
Includes announcements & special offers.
Across all areas I/we will Answer your questions - Respond to your queries - Alleviate your concerns - Learn from You! Use the Contact Us button.
---
Guide on the Ride
Facilitative Mentor
Navigator & Weaver
From the Desk of Dr. Stephen Hobbs
Founder of WELLth Movement
Which is true for you as you move from Older to Elder?
___Do you want to walk through the doorway along the hallway to the classroom where you discover and shape becoming an elder?
___Do you want to walk under the forest archway along the trackway to the quiet area by the river where you discover and shape becoming an elder?
In both locations, you gain the insights necessary to be well and live well, albeit using different lenses.
As I track my conversations with life travelers, more often than not, they say "Weave The Two Lenses Together".

I wholeheartedly agree - it's my approach! I'm informed by the World and the Planet --- BOTH from the Whole!
The excitement of becoming an Elder as you walk along the hallway and/or trackway raises questions like:
If I'm already on the elder path - what else can you offer me?
Where do I start - do I build it, then grow it? Or the other way round?
Am I really ready to start? There seems like a lot of learning ahead!
Isn't the word elder used by other socio-cultural groups in communities?
If I do not want to call myself an elder, do you have alternative suggestions?
Who touches my shoulders with the sword and calls me elder?
How long does it take to become an elder?
Is this a certification program? An online school? A series of masterminds & retreats?
I hear you - there is a lot to consider. Before I answer these questions, it would help to know me a little better. In that way you can assess my responses to your questions with the light of day.
I
n my life space, workplace, and one-to-one interactions over the past 40+ years, I worked to move my participants (learners - clients - customers - mentees) forward in ways that have them feel "gratitude, presence, inspiration, enthusiasm, and certainty" while accomplishing projects together and achieving intentions for self.
I'm an aficionado at Mentoring, and the use of nature informed educating approaches

I've written management & leadership books to outline the workforce learning concepts and practices to engage stakeholders in their words

I've written personal development books to outline living life concepts and practices to encourage persons to move forward

I've put to the test what works (and learned what does not work)

I've tested my concepts and practices in multi-million dollar M&A projects as I have offered living life workshops to address the day-to-day requirements to become wellthy-wealthy contributors to family, friends, communities, and more!

I've presented live workshops & play shops around the world, just as I've presented online.

I've fallen on my face, on my ass, and made some crappy decisions. From which, I've gained considerable lived experience.

I've learned the importance of the Value of Safety - to manage safe systems and lead safer practices in the big and small events, in my everyday interactions.
And NOW...
Through our collaborative conversations, you can move forward with clarity and confidence.

More so, you can make it happen on your terms for the worlds in which you live
without wasting time, effort, and money.

And in doing so, walk with the planet as a creator in support of your kin and the wild kin.
---
---
Our Recent Vision Board
Hi. WELLcome...

Meet Dr. Stephen Hobbs.
He is an eco-creator,

nature-informed entrepreneur

, facilitative-mentor, writer, and

philanthropist

for children and trees.



Short Story: He invites olders to be elders who share their legacy as a mentor.

He leans into those who mentor, and who want to extend and/or expand their extraordinary life practices with clarity and confidence, and without wasting time, effort, and money
---


He has published 15 books, 4 academic-level book chapters, magazine articles, and blog posts. He has developed and delivered 300+ workshops and online courses. And he continues to write and instruct. And he has two active YouTube channels.
Adding a little more:
He has worked on 6 of 7 continents - and has a plan for the 7th continent
He has
__ worked as a white water rafting guide for 22 summers,
__ instructed wilderness and remote first aid for 25 years,
__ served as a university professor for 15+ years
__ operated as an entrepreneur for 40+ years
__ and continues to live an extraordinary life as a house sitter & dog walker
---
Also, click on About Us to learn more about who we are and why/how we got here ))smiles
---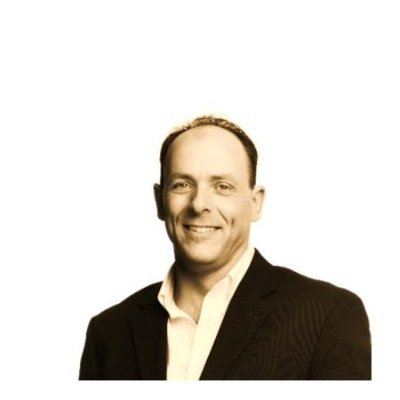 Jack Riley
Dr. Stephen Hobbs is much more of an artist as he weaves a tapestry of thought and action together into a seamless living piece of artwork...
Without hesitation I would recommend Dr. Stephen Hobbs as a partner in your work. His effectiveness, thinking, facilitation skills, and integrity are exceptional.
---