Dr. Stephen Hobbs
Guide on the Ride
Facilitative Mentor
Navigative Weaver
Mentoring - Mentorship - Mentors
Mentoring in the Workplace

Mentoring as a Business Strategy

Mentoring Your Grandchildren's Involvement with Nature
whether you are an established mentor or new to serving as a mentor, WELLth Movement can improve, focus, and strengthen your mentoring approach ...
So you are ready, able, and willing to guide your mentees (learners) to be exWELLent and Treemendous contributors to the world, their communities, their workplaces, and their family and friends by nurturing fairness and caring.
At the core of what WELLth Movement offers is the WELLth Formula
((this well-living and well-being formula is helpful and useful to all who seek to be for the world whether as a mentor or in any other way you decide to guide others forward))
We guide

inspired practitioners

to become

natural educators

who

deliver

extraordinary experiences

with their

communities of significance

for eco-created

movement and profitability

using

eco-ethical architexture.
We appreciate
Mentors

(and especially those stepping forward on their pathway to becoming a mentor)

- someone like

YOU

- who is innovative and resourceful in sharing your knowledge and skills learned from lived experience.
And yet, there is a truth among Mentors that is misunderstood and underrated. And it might apply to you.
It's your ability to mentor as a
Natural Educator
That is to educate in ways that are natural to you while aware of other educative pathways that you have to master in order to naturally engage your mentees using eco-ethical architexture.
More so, to deliver extraordinary experiences with your mentees as you eco-create movement and profitability.
The WELLth Movement Platform like the foundation of a building or the seedbed of your garden offers you a place from which to Be FOR the World.


We are creating Products, Services, and Experiences from which you can learn to evolve your legacy as you create well-living workplaces and live your extraordinary life.

And we invite you to become a natural educator for your own offerings as you join us in community to expand and extend yourself as an Inspired Practitioner for your Circle of Competence.


We've lived and learned that the cornerstone truth of being a Natural Educator is:

When you listen you learn,
WHERE YOU SHARE YOU EDUCATE.
You are this storyline - would you like to live, love it to the wellthiest degree possible?
Wellth
is about well-being and well-living to the nth degree.
Knowing ...
All, in all ways, is possible!
Possibility exists in every greeting!
Accept to live on moving ground!
We - within the WELLth Movement - invite you to profit from your evolvement in Being FOR the World.
---
The Three Types of Inspired Practitioners We Guide Forward are:
- that's not to say if you are an Inspired Practitioner with another practice and you seek our assistance - use the Contact Page to send us a note.
---
Click the Button Below to Access the Overview Page
where you can Read more about the TOPIC and View the Products, Services, and Experiences You Can Weave into Your Practice:
---
International Update
WELLth Movement is expanding and extending its coverage. We're offering products, services, and experiences on local and global levels - we are glocalizing our business.
One of the ways we are spreading our reach is through support given to revenue-generating, infrastructure projects Governments require to support the Country's activites via the project itself, the communitiues served by the project output/outcomes, and the persons employed by the project during its "build through sustaining" requirements.
IF You - Your Government - has a revenue-generating, infrastructure project you require funding (it has to be over 100M USD), then send a message via the website Contact Page and we'll connect.

Before you move on ...
What would it mean for you - personally and professionally - to serve as an Inspired Practitioner who becomes a "Natural Educator" to deliver Extraordinary Experiences with your Community of Significance using Eco-Ethical Architexture as you witness the Movement and Profitability you helped manage and lead? foster and fashion? nurture and develop? advance and amplify?


I'm Dr. Stephen Hobbs.
An eco-creator, entrepreneur, writer, and philanthropist for children/youth and trees.

I'm an educator committed to your development and expression as a natural educator who delivers extraordinary experiences with your community of significance, in their words, on your terms so WE ALL ECO-CREATE THE WELL-LIVING WORLD.

I interact with WELLthers - other inspired practitioners // eco-creators - who share their knowledge and skills through interviews, programs, and experiences with the WELLth Movement.

I've published 15 books, 4 academic level book chapters, magazine articles, and blog posts. I've developed and delivered 500+ workshops and online courses. Recently, I opened Wholversity, WELLth Movement's Learning and Educating Agora (a public, open space for dialogue & ethical decision making about the well-living workplace, mentoring, tree trekking, and evolving your legacy).
---
Also, click on About Us above for more about who we are and why/how we got here ))smiles
---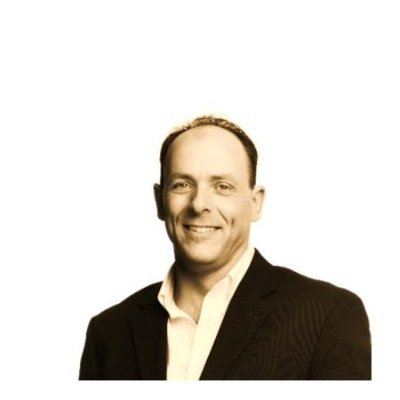 Jack Riley
Dr. Stephen Hobbs is much more of an artist as he weaves a tapestry of thought and action together into a seamless living piece of artwork...
Without hesitation I would recommend Dr. Stephen Hobbs as a partner in your work. His effectiveness, thinking, facilitation skills, and integrity are exceptional.
---
natural educator | well living workplace | well living world | extraordinary life | creative essentials | workplace culture | management | leadership | movement | extraordinary experiences | whole system whole person | practice of mentoring | presence of mentorship | competence of mentor