Dr. Stephen Hobbs
Guide on the Ride
Facilitative Mentor
Navigative Weaver
Evolving Your Legacy

From the WELLth of IT!
You're 55+ years young;

You want to open your "60-years young door" without tripping over the threshold and/or having the door slam you in the butt as you walk through;

You desire to have "confidence - commitment - community" as your new middle names...
You're at the crossroads of your next fifty!
People are pushing the retiree story at you - others are referring to you as the older person ... while others use the "elderly" word. And you are saying,
NO WAY am I that!
You see yourself as vibrant - with years of giving ahead - sharing lessons learned ... while caring and loving those close to your heart, head, and hands...
More so you have decided to be for the world

(rather than being in the world)
You decided to become an ELDER! A MENTOR!
We appreciate You

declaring

your pathway to evolve your legacy.
That is, to serve as an Elder: Inspired Practitioner and Mentor: Natural Educator
We've chosen this pathway as well. And more!
We've discovered a truth about serving as an Elder-Mentor that is misunderstood and underrated.
And it might apply to you.
It's your willingness to move futher forward as an
Elder as

Inspired Practitioner...

Mentor as

N

atural Educator...
And, then add being a
Celebrant of

Extraordinary Experiences...

Weaver of

Community of Signifiance...
We saw this gap - this hiccup - because we are living as Elders-Mentors.
And we see the value of serving as Celebrants and Weavers as well.
So, we decided to share our wisdom and wise practices with you.
As you move forward with us, we will guide you to:
Set-Up

as an

Elder: Inspired Practitioner

Step Forward

as a

Mentor: Natural Educator

Stay Found

as a

Celebrant: Deliver Extraordinary Experiences

Share Wisdom

as a

Weaver: Support Communities of Significance

Shine Light

according to

Your Word for the World
Because of your lived experience through working, voluntering, playing, and so much more, your involvement in these five action_outcomes will have you take control of your life and do so with confidence, commitment, and caring.
In making it happen, you:
educate what you love to learn

monetize what you educate to ensure a smoother financial transition through your next fifty

gather others of like mindedness to create a bigger ripple for the movement you support or want to create-manage-sustain

answer questions of those stuck because it's your knowledge and skills they need to hear and use to live their extroardinary life

support your family and friends to appreciate who they are and what they share together
At the core of what WELLth Movement offers is the WELLth Platform - Moving Left to Right!
((this well-living and well-being formula is helpful and useful to all who seek to be for the world in whatever ways you decide to guide others forward - and we have suggestions for you!))
The WELLth Movement Platform like the foundation of a building or the seedbed of a garden offers you a place from which to Be FOR the World.


We are creating Products, Services, and Experiences from which you can learn to evolve your legacy as you serve as an Elder - Mentor - Celebrant - Weaver.

The cornerstone of truth in evolving your legacy is:

When you listen you learn,
WHERE YOU SHARE YOU EDUCATE.
You are this storyline when you serve your communities.
When you excite movement and profitability among those with whom you share your stories - offer your services - deliver extraordinary experiences.
Would you like to live, love this way of life - to evolve your legacy in your words on your terms - to the wellthiest degree possible?
Wellth is about well-being and well-living to the nth degree.
Knowing ...
All, in all ways, is possible!
Possibility exists in every greeting!
We - within the WELLth Movement - invite you to profit from your evolvement in Being FOR the World.
With your resounding YES to the question above...
Click the Book Image Below to Access the Overview Page
where you can Read more about the TOPIC and View the Products, Services, and Experiences Available:
---

Before you move on ...
What would it mean for you - personally and professionally -
to serve as an "Elder: Inspired Practitioner"

who becomes a "Mentor: Natural Educator"

who delivers "Extraordinary Experiences" as a Celebrant

who supports "Community of Significance" as a Weaver

who witnesses "Movement and Profitability" as you help manage and lead! foster and fashion! nurture and develop! advance and amplify! create and sustain! listen and laugh!

all while using "Eco-Ethical Architexture?"



I'm Dr. Stephen Hobbs.
An eco-creator, entrepreneur, writer, and philanthropist for children/youth and trees.

I'm an educator committed to your development and expression as a natural educator who delivers extraordinary experiences with your community of significance, in their words, on your terms so WE ALL ECO-CREATE THE WELL-LIVING WORLD.

I interact with WELLthers - other inspired practitioners // eco-creators - who share their knowledge and skills through interviews, programs, and experiences with the WELLth Movement.

I've published 15 books, 4 academic level book chapters, magazine articles, and blog posts. I've developed and delivered 500+ workshops and online courses. Recently, I opened Wholversity, WELLth Movement's Learning and Educating Agora (a public, open space for dialogue & ethical decision making about the well-living workplace, mentoring, tree trekking, and evolving your legacy).
---
Also, click on About Us above for more about who we are and why/how we got here ))smiles
---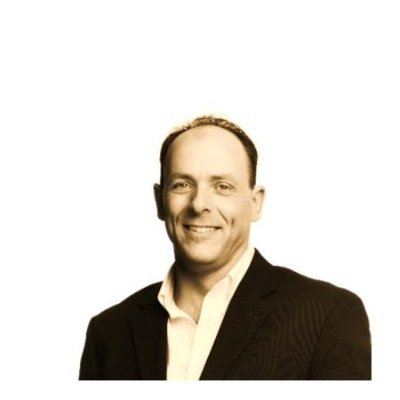 Jack Riley
Dr. Stephen Hobbs is much more of an artist as he weaves a tapestry of thought and action together into a seamless living piece of artwork...
Without hesitation I would recommend Dr. Stephen Hobbs as a partner in your work. His effectiveness, thinking, facilitation skills, and integrity are exceptional.
---
natural educator | well living workplace | well living world | extraordinary life | creative essentials | workplace culture | management | leadership | movement | extraordinary experiences | whole system whole person | practice of mentoring | presence of mentorship | competence of mentor