Legacy Decoded is an intensive - self-directed - online course you access to ground yourself in the concepts and practices mixing and matching
the lens of SoloAging Confidently

the lens of Living Legacy Life
The Course Outline with Background Articles is listed below.
Note: Coaching and Mentoring Packages available upon request.
---
Updates about
Confident SoloAging Legacy Navigator
Course
Before we develop the self-directed online course,
we are going to deliver two Zoom supported courses.
The first one starts January 2024.
Sign up for announcements: Enter your first name and email address in the form below!
Alternatively - let's talk.
If you prefer to chat with us, use this form to suggest a date and time!
Self-Directed Online Course
Below is the Map format - the current version was created with online research [not cast in stone!].
We request YOUR input to focus and strengthen the course. Read on!
Confident SoloAging Legacy Navigator
The "Confident SoloAging Legacy Navigator" online course fuses the concepts of SoloAging, Age Confidently, and Legacy Decoded into a powerful SoloLiving approach for your consideration.
This self-directed online course is a guide through the journey of (solo)aging independently while crafting a legacy that leaves an enduring impact. With a deep understanding of the challenges and triumphs that come with SoloAging, this course weaves together the importance of movement and mentoring as ways to develop and follow your (solo)age confidence approach.
You become an informed navigator for your Next Fifty transitions. You discover your legacy intention and outline a legacy project that honors your life's journey.
The Confident SoloAging Legacy Navigator course uses actionist and advocate concepts and practices to encourage individuality, resilience, and self-discovery while making soloaging experiences ones of wonderment, empowerment, and meaning for all involved.
Join us to get crystal clear on the EXACT STEPS you can follow right now to Live and Leave Your Legacy Project.

*CLICK HERE* to book a FREE Confident SoloAging Legacy Navigator strategy call. The call gives you a chance to meet Dr. Stephen Hobbs, the course creator and program facilitative-mentor.
Mentor Packages
Mentoring 1to1 (a Group of 2 or 3) Package
Would mentoring help?
Whether 1to1, 1to2, and 1to3 formats - depending on your requirements - we can provide facilitative mentoring support at a schedule that meets your needs.
We activate 3-5 of these mentoring packages in every month.
Before purchasing a Mentoring package,
consider the Free Strategy Call...
There are 3-5-7-9 Hour "Coffee/Tea" Packages... in 10-30 minutes and/or 5-60 minutes blocks. This package is available over three months. There are no refunds for this package.
---
If you have something else in mind, book a 30 minute Strategy Call (above) to discuss your request. It's the fastest way to move forward!
---
Announcement - Beta Test Course
---
The
first beta online course starts


January, 2024



Enter your first name and email address in the form below




to receive announcements about this program
Course value $1997 - you can attend this beta test of the course for
$197 Canadian
If you prefer to chat with us, use this form to suggest a date and time!
---
As we create the course with your assistance, if you cannot make one of the beta live courses, here are Blog Articles to get you started...
Background Reading for Confident SoloAging Legacy Navigator Course
The article placement below follows the PathMap to the right. (You can download it!)
Column 1 = Topics 1, 2, 3; Column 2 = Topic 3, 4, 5; Column 3 = Topics 6, 7, 8
Column 1 - Foundation Building
Column 2 - Navigating Transitions
Column 3 - Legacy Actualization
---
All 9 Articles Listed in One Blog Entry
Quick Overview of Key SoloAging Terms
---
*** We continue our research to access ideas and insights, and interpretations and investigations that guide our development plans and delivery mechanism for the Legacy Decoded Courses and Workshops.
Here is our current Research Request for the Confident SoloAging Legacy Navigator course and book.

The form is in the right column. Enter your text here... Thank you!
---
Before you go - did you fill out the Research Form above?
If YES - Thank you ))smiles
If No, adding your thoughts and feelings, and ideas and insights would be a great help!
If you prefer to chat with us, use this form to suggest a date and time!
---
There are 5 Tenets of Legacy Decoded Dashboard:
Legacy Value

Legacy Challenge




Legacy Project

Legacy Story

Legacy Contribution
Legacy Value -
within - situate -
AGER - SOLOAGER
There are values that frame who you are and what you do. Knowing them with gratitude provides ways of knowing your history & knowing your mystery - so you can be present! There are morals (up to your skin) as there are ethics (from your skin out)!
Legacy Challenge - without - learn - MENTOR
From Living Your Legacy Life you can identify the challenges that garner your presence. Then you can move forward in response to those challenges as you create your Ecosystem Blueprints and Landscapes. They are the ways and means of deciding to be with others!
Legacy Project - between - decide - CELEBRANT
As you interact with others, you live from your legacy as others do with you. You both get to know one another. You decide who you keep around and those you ask to leave. You inspire your legacy project with appreciation & celebration with those you care to share.
Legacy Story - together - action - WEAVER
In working in small groups and/or community-wide activities, you bring persons together using action-outcomes that make sense to those who walk-run-skip with you. The enthusiasm of your voice, authority, mastery, & position is the beacon of well-living.
Legacy Contribution - beyond - outcomes - NAVIGATOR
The ripples you set in motion have small and large implications. Often, without you knowing where and when, why and how, and who with. And yet, the cause you set in motion is just in its arrival & continuance when you gift the certainty of your lived experience.
---

Possibility Exists in Every Greeting, Especially When You Describe & Explain
Your Legacy Value| Challenge | Project | Story |Contribution


---
We're committed to support your wise allocation of time, effort, & money as you live from your legacy today.
Legacy is in you to gift!
The 5 Give to Get statements
in the blue box
are an outcome of
your willingness
to "loverage" your legacy story.
Get Perspective
Get Clear
Get Support
Get Results
Get Movement/Profit
---
To be super clear ...
* What I bring to our handshake is 40+ years of accumulating experience across a variety of industries nationally and internationally. During this time, I've developed a network of amazing consultants, instructors, facilitators, mentors and coaches who we collectively call WELLthers.
* I do not have all the answers ... considering the moving variables at play, both personally and professionally. Therefore, I draw from the WELLthers. I tap into their insights and tools & techniques. Often, I ask for their direct involvement.
* You access our concepts and practices through the website blog, books, webinars, workshops, courses, masterminds, retreats, etc.
* Some resources are free and we priced the rest for the outcomes you realize.
* And we encourage you to create your wise practices and inspired standards from what we make available. That is, "Adopt and Adapt - Then Practice" what we have to share in ways that make sense for you.
* AND we can learn from you as well. Possibility Exists in Sharing a Peer Handshake!
Dr. Stephen Hobbs ...
CEO WELLth Movement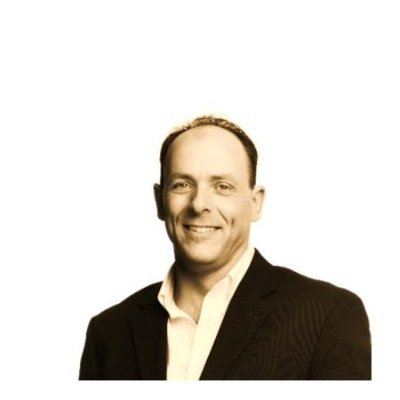 Jack Riley
He is much more of an artist as he weaves a tapestry of thought and action together into a seamless living piece of artwork ...
---
You'll not be added to any email list.
We'll simply organize our conversation.