---
WELLth Movement: An Overview
WELLth Movement is made up of two primary outcomes:
​WELLth & Movement
WELLth is about well-being for the person and well-living for persons (people, organizations).
Movement is about the whole system - whole person organization of your business and life.
Well-being highlights the dynamic balance of living your extraordinary life in four areas = health, work, voluntarism, and leisure. And well-being is an essential aspect when working in a well-living workplace.
Well-Living highlights the dynamic interactions a person has with others in various aspect of their lives with particular reference to creating the well-living workplace and eco-creating the well-living world.
* The term WELLth may appear as wellth and wellthy in this website and in all documents.

Movement is about this truism: People live and work on moving ground. Atomically - Physically - Mentally- Cosmically, each person is moving. The degrees to which you move is your decision. Your wellthy (and wealthy) decision!
Unfortunately, people organize their businesses and live as though they are standing still because of challenges, roadblocks, limiting beliefs, etc. they've created.
Instead, action a life filled with freedom, fun, and fulfilment with informed movement.
With Your Commitment to Be FOR the World, remember:




When you listen you learn; when you share you educate ...



"A truer truism to be truthfully told by all travellers"
---
A short WELLth story - follow the "Z" pattern ))smiles
Development, delivery, and evaluation of the well-being and well-living concepts and practices led to creation of the WELLth Movement.
Drawing from 40+ years of reporting, research, and results we're sustaining a movement to advance and amplify wellth (and wealth) creation as the rule rather than the exception for every person.
Wellthers (employees, volunteers, strategic alliances) invite "Innovators Influencers" to make their movements and deliver extraordinary experiences, so together, WE act sensibly to create well-living workplaces.
This website serves as a portal to our contributions. It highlights our caring as all of us collaborate with ease and elegance in eco-creating the well-living world.
At the core of WELLth Movement Products, Projects, & Programs...

Is OUR Commitment to Being FOR the World Because Together, We Celebrate Possibility Exists in Every Handshake - Fist Bump - Bow - Elbow Knock

Explore and Discover What's Available from WELLth Movement
Click on the Links in the Boxes Below to Learn More
Join the International
Mentoring Community
​
Certification as Mentor
Offer courses through Wholversity
Obtain Certificate of Competence - Mentor
ReCreate Your Reality as YOU Realize Your Future Today.
---
We're committed to support your wise allocation of time, effort, & money as you make your business pivot(s) and corresponding course corrections.

We guide you through the "5 Get to Give" stages of your business in the words of those involved, with delivery on your terms.
Get Perspective
Get Clear
Get Support
Get Results
Get Movement/Profit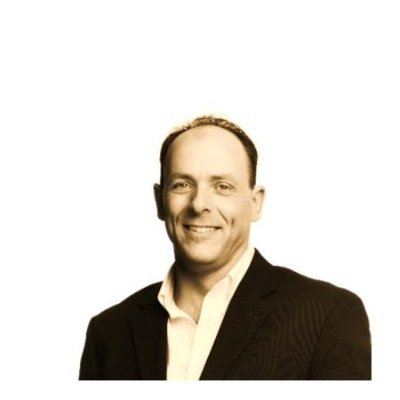 Jack Riley
He is much more of an artist as he weaves a tapestry of thought and action together into a seamless living piece of artwork ... why I started working with him!
---

Client Testimonial 1:

1 to 1 Facilitative Mentoring
Dr. Stephen Hobbs has helped me to articulate my business vision in much greater detail than I was able to initially explain. His attention to the meaning behind words is profound, as he is able to create a deep richness through making subtle changes to words and sentence structure. This richness added depth and value to my existing content. Steve told me not what I wanted to hear, but what I needed to hear, in a supportive and encouraging way. Steve taught me how to build a stronger foundation for my course platform, to deeply enrich the quality of the content provided, along with a tangible strategy for how to execute an implementation plan using a mentoring approach. I would highly recommend Steve to anyone looking to increase the value of their existing course content or for anyone starting out and needing a solid structure to base their material on.

Shawna Curry
Lifestyle Educator
---

Client Testimonial 2:

Strategy & Culture - Merger & Acquisition
Over the past eight years Cervus Equipment Corporation has been acquiring business-to-business equipment dealerships growing from fifteen to seventy-two locations across three countries. Each of the business acquired have ranged from one location to as many as twelve locations with up to three hundred and fifty employees.
As can be imagined the integration, aligning of Cultures, Operations and Strategy of these very diverse organizations has been an immense challenge. In the early days our ability to align the organizations was greatly hampered by our lack of experience and confidence in our own organization. We could see as an organization that the longer we struggled with misalignment of Culture's and Strategies the more we were losing value and over stressing the system.
Upon some serious internal review and soul searching we decided to embark on a journey to build an Acquisition and Integration Model and support practices that would be second to none. Our goal was to create a set of repeatable processes that would support rapid execution of Integration, Cultural Identification and Clarity and development of the New Business Unit Strategy aligned with the Cervus of Tomorrow Vision. If we could accomplish this we would greatly improve the Time to Value on new acquisitions and greatly improve our ability to support rapid growth. Both becoming exceptional competitive advantages and defining core competencies of our team.
We started down this development path in 2011 by documenting all of our current process, reviewing past success and failures and reaching out to find specialized resources and experts. This is when we were introduced to Dr. Stephen Hobbs and the EX2 - TRIPIS Technique and Tools.
Stephen's program and thinking was the catalyst to the exceptional success we have today. Leading us on a journey, Stephen's process created a safe environment for the newly acquired team and the Cervus team to discuss the current realities of the culture, the business and the obstacles to reaching the Cervus of Tomorrow Vision. On the Journey we were able to create a set of celebrated mutual cultural attributes, a plan to enhance current successes and improve on the current business challenges. This work resulted in the development of our mutually agreed Five Year Strategy.
In each of the acquisitions where Stephen's TRIPIS program was used we have seen the integration time line significantly reduced along with cultural alignment and financial performance well beyond our expectations.
Without hesitation I would recommend Dr. Stephen Hobbs as a partner in any Cultural & Strategy work. His effectiveness, thinking, facilitation skills and integrity are exceptional.
John Higgins
Cervus Equipment
Contact Us - We'll Answer your Questions - Requests
wellth movement | innovators | influencers | stakeholder | customer | customer experience | workplace | management | leadership | movement | extraordinary experiences | whole system whole person | organization of work