---
Attention: Grandparents, Parents, Family & Friends:


Trees Everyday

- Tree Trekking - Tree Stories
Is about Why and How to share outdoor experiences with your grandchildren (includes youth) where trees are dependable educators.
Explore and discover ways you can e(in)volve your grandchildren in outdoor activities... to excite their enjoyment and encourage nature-infused knowing they carry forward for the rest of their lives - while being human, being natural, being for the world...
Grandparents and grandkids playing in the outdoors! Some simply serious nature-based fun!

Possibility Exists in Every Handshake - Fist Bump - Hand Dance,
When You Excite Involvement with Trees as Your Educator
When Trees Everyday came to my heart, head, and hands, it was in response to several work assignments/trips around the world.
There were places I visited where children and youth did not have trees to sit under while they completed their studies
There were no trees around the school house for shade during the noon time sun that shone through the holes in the roof
There was a lack of different kinds of native trees around the school, sometimes the village, to learn about biodiversity, especially about the importance of trees to the community
The villages lacked trees to anchor the soil for water retention, to support agroforestry, and to supply wood for cooking
The lack of trees - in some cases - was a reminder of the atrocities of war because the closest trees were cut, because walking too far from the village was dangerous
And I could cite more examples ... yet, let's get into the response!
A Story: Children Planting Trees
On one work assignment in Uganda (1987), I was asked to support an existing disaster prevention program.
The trees on the hills around some of the villages were cut because of a civil war.
Thus leading to landslides during times of rain.
One of the plausible actiivites in support of the disaster prevention program was a preparation project.
Village schools were asked to plant tree nurseries around the school.
The children and youth could learn about trees and their worth and usefulness to the village.
More importantly, they were asked to plant their trees on the hills around the village.
Creating the nursery for prepartion was learning about the concepts - the worth - of trees,
Planting the trees for prevention was anchoring the practices - the usefulness - of trees.

It was a win-grow (pun intended) for everyone.
For photos and credits: Unsplash.com
From this Ugandan trip plus visits to other locations where the connection among children/youth with trees was compromised, I had this inner sense I wanted to do something.
From my various ongoing conversations with friends and family, coupled with my outdoor background (both academic and job-wise), and my involvement with customers/clients in the outdoors, I felt something evolving that required my attention and intention.
And now, with recent calling to involve children in the outdoors to reduce screen time, the inner feeling is moving from my heart through my head to my hands.
AND so, the Trees Everyday Movement was created ...
Movement... as in making sense of our human constructed world - nations - regions - homes by experiencing the biodiversity of the nature-created outdoors on many levels: physically, mentally/emotionally, soulfully, spiritually, and cosmologically

Movement... as in the intention of working together to ensure real outdoor experiences are possible using outdoor recreation and outdoor pursuits approaches without damaging the ecosytems were visiting or harming ourselves as participants

Movement as supported by a preparation approach and prevention mindset encouraged by
creating and nurturing communities of significance supporting actionable story sharing and story telling about the importance and satisfaction of outdoor involvement - playing with the trees - having trees become our educators
developing extraordinary experiences with nature using eco-ethical architexture approach (biocentric - person with nature) balancing the ego-ethical architecture approach (anthropocentric - person against/over nature)
serving as a natural educator in terms of being for the world as an educator while being true to yourself in being fully human, being natural, being planetary, being Solaris -> that is being an inspired practitioner
There is Profitability in the Trees Everyday Movement... it's about ->
Relationships with one another through involvement and the actionable decisions the movement encourages
Ideas shared about self with others - about the wellthy movement approach where wellth is about well-being and well-living to the nth degree
Outcomes from working together for the betterment of the planet and our impact on the planet and the planet's impact on people
Benefits from a view of our planet in context to the solar system and beyond, as we make strides to explore and discover what's out there
Money exchanged as an expression of our actions about nature - the planet - our involvement here and there like learning, developing, delivering, supporting, encouraging movement with and because of nature
The diagram below - link to the Movement and Profitability stories above ...
suggests the left to right story is about movement for profitability - experiencing you from the inside out
AND
suggests the right to left story of profitability for movement - experiencing you from the outside in
While realizing wherever you are in your story - linked to other stories about your life like work, voluneerism, wellness, and recreation is your starting point for leveraging - nay loveraging movement and profitability in your life, a wonderous and wanderous pathway for evolving your legacy, recreating an extraordinary life, co-creating well-living communities, and most of all, eco-creating a wellthy world.
__________
Inspired Practitioners
IP
Invite:
Parents
Grandparents
Family
Friends
__________
Natural Educators
NE
Become:
Mentor
Facilitator
Navigator
Weaver
__________
Eco-Ethical Architexture
EEA
Use:
Ecosystems
Ethics
Greenscape
Connection
__________
Extraordinary Experiences
EX2
Deliver:
Outdoor
Nature
Tree
Planetary
__________
Community
Significance
CS
Involve:
Family
Neighbours
Charities
Town/City
The Questions ...

Where are you in this diagram NOW? for your life? your involvement with the outdoors?
What do want to learn? for your life? your involvement with the outdoors?
What do you need to be, have, and do to move forward?

Here are possible pathways WELLth Movement can offer with the assitance of Eco-Creators:
Tree Projects - Eco-Creators
---
Shauna Liora - Fire and Ink artist - then adding adventure and nature images ->

How the fire art is made - a quick peek in the YouTube video below ->
---
We are reaching out to family and friends, and work acquantenances to request their tree stories ... on video or written text, and we appreciate images of original work as well.

The three videos below start the story-sharing ... more to follow over the months ahead. MAybe you have a story - you can shoot, edit, and send - or you can apply for me to organize a video shoot, I'll edit, and post a copy here and send you a copy for your use.
And in the next few days we'll issue a call for 1-2 page written stories about the author's relationship with a tree or forest - so we can compile a series of book anthologies (and more!))smiles
The book sales will add $ for children/youth and trees programming in the Calgry area, and rippling outward around the world. Let more about current philanthropic efforts. We are working on the funding pathway to other countries to support programming. MORE, more to follow!
Enjoy these tree stories
---
We'll be reaching out to you to plant trees and/or fund the planting of trees.
Then, we encourage you to walk among the trees you helped plant - more so, trek around where your trees are planted to explore and discover the faction and fiction stories of "your trees".
We'll published tree trekking information for your consideration re safety practices for you and the trees.
Yet, please take a first aid course and gain outdoor skills relvant to your knowledge/skills for the place your visiting.
Ensure a prevention mindset and prearation approach to your outdoor nature visits.
Herein, is where we are asking all authors
to donate a portion of their revenue
to the planting of trees
through any tree programming initiaitve of their choice.

Send us an email updating us on your story
Will give you a shout out on our Facebook page
and other social media channels.
And, will make a random draw each month
for a wonderful and related gift from our ecocreators ))smiles

Or, you could consider involving yourself
with the WELLth Movement Tree Trekking/Tree Planting Program.
More to follow on this program.
You can use our Contact Page to ask a question or indicate your support.
---
Tree-infused - Nature-related Workshops
We are in the process of creating several in-person workshops and online courses ...
There are eco-creators I know who have ideas to share ...
AND, I'm sourcing other groups who are sharing essential ideas to live tomorrow today.
I'm going ask them to get involved as well ...
---
---
Read on ... for more insights - descriptions - testimonials - links to blog posts - learn about us
Your decision to involve
your children/grandchildren -
in the outdoors, with nature -
with trees as your educator -
encourages ~ contributes
in ways that has you
recreate your extraordinary life,
evolve your legacy,

eco-create the wellthy world,

co-create the well-living workplace
---
October 19, 2021 Resource Topics from the past week: Articles covering many topics like nature, love, life, mentoring, trust, relationships, environmentalism, homelessness, and coastal creatures; Video on leaders and legacy; Images about legacy intention and legacy project, Legacy… is about the useful whats that you gift others so they can learn something from your lived experience. Each Tuesday(ish), you can
Evolve Your Legacy -
ReCreate Your Extraordinary Life
One of the #treemendous commitments you can make as a parent/grandparent is to instil a love of nature and participation in the outdoors with your children and grandchildren. The in-the-moment benefits for health and wellness are documented. More so, the lessons learned through nature involvement lasts a lifetime - a legacy story worth sharing in words and actions.

Start today ...

More books are on the way ...
---
Here is a selection of topics to guide our conversation - your learning about involving/evolving your grandchildren in the outdoors - with nature!

Read
our Blog for more knowledge and skill insights.
Make Ethical Decisions
Develop Influence
Keep Commitments
Deal with Issues
Solve Problems
Manage Systems
Map Strategy
Use Facilitative Mentoring
Share Responsively
Improve Health
Drive Honesty

Encourage Caring
Embrace Harmony
Encourage Self-Care
Develop Action Plan
Use Navigative Weaving
Listen Consciously
Give to Get Perspective
Give to Get Clear
Give to Get Support
Give to Get Movement
Take Action
Expand Appreciations
Use Instructive Coaching
For more information about Natural Educator - click here
For more information about Extraordinary Experiences - click here
For more information about Communities of Significance - click here
For more information about Eco-Ethical Architexture - click here
WELLth Movement's Centre for Learning and Educating

Where you learn why and how to design & develop, and deliver & evaluate "whole system and whole person" products, services, and experiences using make a movement, extraordinary experiences, and ecological architexture tools and techniques.

We are developing courses!

Attend Wholversity... more
---
We're committed to support your wise allocation of time, effort, & money as you evolve your legacy.

We're here to guide you in recreate your extraordinary life and invite you to eco-create the wellthy world.
We guide you through the "5 Get to Give" stages of your life in the words of those involved, on your terms.
Get Perspective
Get Clear
Get Support
Get Results
Get Movement/Profit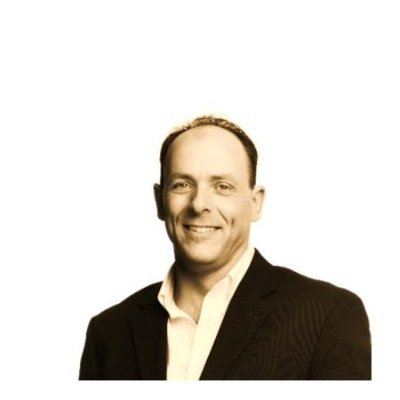 Jack Riley
He is much more of an artist as he weaves a tapestry of thought and action together into a seamless living piece of artwork ...
You'll not be added to any email list.
We'll simply organize our conversation.
trees everyday | outdoor activities | nature | grandchildren | children | leading | weaving | movement | extraordinary experiences | whole system whole person | organization of life