---
Legacy Intention
...is one the entry points to start your Legacy Journey!
To live from the legacy you intend to share and leave!

Possibility Exists When You Intend to Live From Your Legacy
The Legacy Intention Course is available.
Click the button -- to the right -- to access the course

Your investment is $147 CAN.
As you continue reading...
The content on this page is layered out differently. With images and words, I'm sharing a story. And, I'll add commentary where necessary. Also, there will be edits as the story continues to unfold.
Enjoy your walk in Legacy while using the images as stepping stones. The pathway looks like a "Z" - moving you right to left down diagonally to right to left.
Click the image below to download - for free - a copy of a recent article about Legacy... And you!
The Legacy Intention Course is available.
Click the button -- to the right -- to access the course.
Your investment is $147 CAN.
---
Here are the projects and programs available (or soon to be available)
A Learn More button provides access to a dedicated page.
Look forward to working with you!
Legacy Fortnight
Learn the basics of Living From Your Legacy as you
Explore and discover your
Legacy Values
Legacy Challenges
Legacy Project
Legacy Story
Legacy Contributions
for self and with others.
21 days -[ 4-14-3 format]-
online course with text & videos
group conversation platform
two large group LIVE Zoom calls
Legacy Agora
Get Involved in Collaborative Conversations with other heartfelt Legacy Makers as you build and grow your Legacy Project.
Become immersed in evidence-based learning and experience-based educating to
Frame your Project Ecosystem
Outline your Project MAPPs
Decide on your Project Pathway
Prepare your Project Blueprints and Landscapes
Ground Yourself in Being You
9 weeks (over 3 months)
online course with text & videos
group conversation platform
live Zoom support x 2 hours x 3 calls
Legacy Accelerator
Your project is up and operating... and the words "expand and/or extend" flow in and through your legacy project.
If so, ask yourself this "Whole-related" question: "What does the expansion and/or extension of your project contribute to you - and those who travel with you - in being for the world and being with the planet?"
Whatever you are proposing - as you engage in a Mentor Heart with peers and colleagues who are themselves project investors - you decide how to play together whether with your project and/or to fund your project
Lake Sand - local to your town/city/area
River Sand - focal to your region/country
Ocean Sand - global to areas of the world/planet
12 months
live Zoom meetings
2 live 2-day weekday meetings (Calgary, Alberta or livestream)
private conversation platform
Your words matter ... the stories you share matter ...
and sharing your legacy actions matter even more!
---
We're committed to support your wise allocation of time, effort, & money as you live from your legacy today.
Legacy is in you to gift!
The 5 Give to Get statements in the blue box are an outcome of your willingness to "loverage" your legacy story & contribution.
Get Perspective
Get Clear
Get Support
Get Results
Get Movement/Profit
---
To be super clear ...
* What I bring to our handshake is 40+ years of accumulating experience across a variety of industries nationally and internationally.
* I do not have all of the answers... considering the moving variables at play both personally and professionally. Therefore, I draw from the insights, and tools & techniques of others who I know and have benefited myself from their products, services, and experiences.
* You access concepts and practices through the website blog, books, webinars, workshops, courses, masterminds, retreats, facilitative mentoring, etc.
* Some resources are free and the rest are priced for the outcomes you seek to realize.
* And, we encourage you to create your wise practices and inspired standards from what we make available. That is, "Adopt and Adapt - Then Practice" what we have to share in ways that make sense for you.
* AND, we can learn from you as well. Possibility Exists in Sharing a Peer Handshake! Please comment and share what you are learning from us!

Dr. Stephen Hobbs ...
CEO WELLth Movement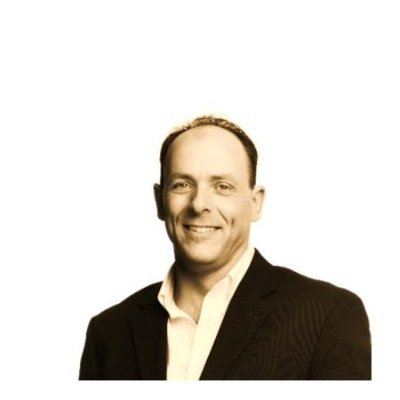 Jack Riley
He is much more of an artist as he weaves a tapestry of thought and action together into a seamless living piece of artwork ...
---
You'll not be added to any email list.
We'll simply organize our conversation.
legacy | stakeholder | customer | customer experience | workplace | management | leadership | movement | extraordinary experiences | whole system whole person | organization of work