It's time to MAPP, Manage, Monitor, Measure those pesky workplace issues so you can Monetize Your Business on Your Terms ...
Enough is enough of chasing after rainbows and doing things over and over again without moving forward!
A question for you:
What is the best way to
(a) get business results,
(b) involve all stakeholders, and
(c) minimize the time, effort, & money requirements?
It's a great question - one I've heard over and over again.
It's the question I asked myself as a 30+ year corporate executive and external consultant to executives, managers, and leaders.
Through the years I found and tested products and processes others made available just as I developed and delivered projects and programs.
Each one was useful, and encouraged truth, trust, and transparency among the groups, teams, and organizations I managed and supported.
Then, over the last 5 years I found an workable answer you can rinse and repeat
- whatever the external and internal socio-cultural, technological, economic, environmental, and political situation you find yourself
- whatever the type and location of your organization
- however, the one variable that still requires attention is the size of the organization; even then, I found a way to tackle this variable
The cornerstone to make it happen:

When you listen you learn,
WHERE YOU SHARE YOU EDUCATE.


The way forward has you:
Use a whole system - whole person approach to your business development
Collect data, formulate information, create knowledge based on one question you asked your stakeholders
Create your Business MAPP based on your priority action_outcome statements in the words of your stakeholders
Execute the assigned action_outcomes
Deal with Experience Queue Jumping, Shiny Object Syndrome, and other Business Myths and Biases
Experience facilitative mentoring along your journey, and learn how to use it with your employees - customers - vendors - contractors - JVs - investor to encourage learning and development for their involvement and evolvement
Ensure formative and summative evaluation - manage, monitor, measure
My commitment is to accelerate your identification and use of wise practices and inspired standards you deem necessary to answer the questions you have about your businness and your stakeholders.
We'll review your existing, tools, techniques, technologies, and transitions you developed, deliver, and determine appropriate for your organization of work.

I'll share what I've learned - including the tools and techniques I've developed. Together, we'll determine - of what I have available - you have available - and your wisdom council have available ... what is useful to transfer in to maximize your productivity and performance.
As a guideline we'll use the sequence to the right. I'll use Facilitative Mentoring to support development and use of an Integrated Business Management/Leadership System.
You've build Vertical Business Management Systems - you call them silos!
What we doing together is to build and grow a business eco-system that strategically operates horizontally and tactically operates vertically.
I'm going to meet you where you are, listen and walk with you, offer you alternatives, so the path you walk has you encourage, control, and influence the involvement and evolvement of your stakeholders
Encourage - ask each person to have the courage to commit to the way forward
Control - ask each person to determine the quality of experience they assign to their work
Influence - ask each person about their hierarchy of values, and lead from this insight
Based on what you read to this point:

I offer Facilitative Mentoring Services to




MAPP, Manage, Monitor, Measure, and Monetize

Your Workplace Issues


with the outcome:



Minimize Hinder Issues

and


Maximize Help Issues

Yes, there are help issues - those processes, projects, and programs that are working. How can you leverage them to lessen the hinder issues.
A win-grow for everyone.
---

From a place of truth, trust, and transparency ...
​
Your investment is $3997 for 15 direct hours of interaction + lightening phone calls and reasonable email questions. There is pre-work, between meeting work, and update reporting so we can stay connected over at least six months from when we start together.

If you bring 2 to 4 more people to the your cohort learning - to form a mentorheart (like a mastermind) I'll drop your price to $2197 and charge the others $2997. It's better to have others share the journey with you - do you agree?

More information is sent you when you follow the pathway below ...
To move forward together,
here is a different kind of offer:


Select one book from the five below ...
Then

read the text below the pictures

...
To have the book sent to your inbox!
Use the button to the right -->
to access the Contact Page form.
Add the title of the Ebook - you selected - to the body of the message with your questions ... I'll respond within 24 hours with answers to your questions and provide more information

In addition, I'll send the book you selected by WeTransfer.
In my response to you,
I'll include a booking link
for a 29 Give to Get Call ...
Having send the book to you,
And answered your questions -
If I do not hear from you within 7-10 workings days I'll send one inquiry email.

You'll not be added to any list -
I adhere to our You Decide Guarantee >
You decide by what channel you'll receive information from us. Period!
---

Before you move on ...
What would it mean for you - personally and professionally -
to serve as an Inspired Practitioner

who becomes a "Natural Educator"

to deliver Extraordinary Experiences

with your Community of Significance

using Eco-Ethical Architexture

as a way to ensure Movement and Profitability
for your business - organization?
Make sure you use the Contact Button below
for me to send you the book you selected and the questions you want me to answer ...



I'm Dr. Stephen Hobbs.
An eco-creator, entrepreneur, writer, and philanthropist for children and trees.

An educator committed to your development and expression as a natural educator who delivers extraordinary experiences with your community of significance, in their words, on your terms so WE ALL ECO-CREATE THE WELL-LIVING WORLD.

And he interacts with Wellthers - other inspired practitioners // eco-creators - who share their knowledge and skills through interviews, programs, and experiences with the WELLth Movement.

He has published 15 books, 4 academic level book chapters, magazine articles, and blog posts. He has developed and delivered 500+ workshops and online courses. Recently, he opened Wholversity, WELLth Movement's Learning and Educating Agora (a public, open space for dialogue & ethical decision making about the well-living workplace, mentoring, tree trekking, and evolving your legacy).
---
Also, click on About Us above for more about who we are and why/how we got here ))smiles
---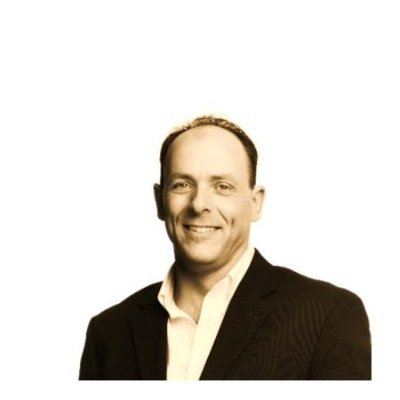 Jack Riley
Dr. Stephen Hobbs is much more of an artist as he weaves a tapestry of thought and action together into a seamless living piece of artwork...
Without hesitation I would recommend Dr. Stephen Hobbs as a partner in your work. His effectiveness, thinking, facilitation skills, and integrity are exceptional.
---
---
facilitate mentoring | natural educator | well living workplace | well living world | extraordinary life | creative essentials | workplace culture | management | leadership | movement | extraordinary experiences | whole system whole person