---
Celebrant: EXtraordinary EXperiences (EX2)
All genuine education comes through experience [but] …not all experiences are genuinely or equally educative.
John Dewey (American Educator, 1859-1952)
When I read this quote in the mid 1990s, feelings of underwhelm washed through me. Because I got it at a deep visceral level. I had been an Natural Educator since I started work. However, I'd not paid that much attention to "experience."
It was a wake-up call!
And so, here I am today connecting Natural Educator with Extraordinary Experiences.
That is connecting Elder & Mentor with Celebrant!

Possibility Exists in Every Handshake as
You Deliver Extraordinary Experiences
~ Dr. Stephen Hobbs
Extraordinary Experiences
Elder: Inspired Practitioners -> Mentor: Natural Educators are aware of their knowledge and skills, their products and services, and their delivery and evaluation for improvement.
However, when asked about the delivery of experiences they are less clear.
Sometimes, the tilt of the head, eyebrow raising, the puzzled look speaks volumes. And more so … when asked about "extraordinary experiences" – they ask, "What is it?"
Extraordinary Experiences Defined
Experience has three meanings:
(Noun) = the experience
(Verb) = to experience
(Outcome) = lived experience vis a vis to experience the experience
Experience is about the "practical contact with and observation of facts and events that leave an impression"
- my experience of the Taj Mahal at sunrise was a painting in action

Experience is about encountering and participating an event
- I set up my visit to the Taj Mahal to experience the sunrise painting the building

Experience is about the feeling, the livedness of the event
- years later, I still remember the sunrise painting the Taj Mahal as I walked the grounds that morning (the lived experience)
---
The Blueprint, The Actions, The Nurturing, the Knowledge Useful to the Delivery of Extraordinary Experiences (EX2)
As a Natural Educator who delivers Extraordinary Experience (EX2) You Ease Into the World of Celebrant.
As a Celebrant: Extraordinary Experiencees you offer a customized service (where a service is a customized product) that involves 9+1 elements of which three are listed here:
experience-based learning and educating – use experience-based learning, and educating tools and techniques in the delivery of the EX2 in full disclosure of learning outcomes, objectives and activities

emergence – to leverage what each other learns from from the EX2 individually and collectively via eco-creation (ecological co-creation)

extension – to continue beyond what was experienced during the EX2 re: what is useful for life via work, health voluntarism and/or leisure
The features of the EX2 are
Workable … practical, feasible, realistic
Dramatic … considerable, noticeable, sensational
Novel … original, fresh, imaginative
Consequential … relatable, far-reaching, significant
Metaphoric … figurative, symbolic, representative
Transferable … interchangeable, assignable, negotiable
Safer … protected, secure, shielded
And at its core EX2 involves a person (a participant of the EX2) or persons (your community) with each person as an individual or each person in a grouping) who is aware of what happens to her/him within, without, between, together, and beyond.
Within … Aware of what shifted personally
Without … Aware of how s/he participated
Between … Aware of the resistance he/she overcame to involve himself/herself with others
Together … Aware of the co-emergence that occurred with others
Beyond ... Aware of its remembrance as a guiding light, a touchstone for decision making
A sample of the outcomes/benefits of an EX2 are:
customized programming that meets the needs and desires of the community where they are and taken to where they decide to journey
enhanced motivation, inspiration, concentration, problem inquiry, appreciative inquiry, performance, productivity, achievement, accomplishment through invigorating and memorable activities
improved understanding of personal development and growth, and camaraderie within an increasingly collaborative world
increased ability to move beyond barriers and obstacles to achieve personal and group targets/results/outcomes
enhanced transfer of metaphorical concepts and practices to practical application
enhanced valuing and appreciation of one's own capabilities and competence, and talents and gifts shared with others
Accept to live on moving ground...
"A truer truism to be truthfully told by all travellers"
When you educate, you are being for the world.
We're committed to support your wise allocation of time, effort, & money as you serve as an inspired practitioner - natural educator.
We guide you through the "5 Give to Get to Give" stages of your involvement and evolvement with the concepts and practices of becoming a natural educator who delivers extraordinary experiences with your community.
Give to Get Perspective
Give to Get Clear
Give to Get Support
Give to Get Results
Give to Get Movement/Profit
---
Introducing the Founder of the WELLth Movement
Dr. Stephen Hobbs
Educator Within, Educating Without
Born an educator, and always & in all ways an educator, Dr. Stephen contributes/has contributed his insights as a university instructor/assistant professor, faculty member at a leadership centre, online and in-person workshop instructive-coach, and retreat and mastermind facilitative-mentor.
His shares his interests in evidence-based learning, competence verification, experience-based educating, AI cognitive articulation, managing & leading, and VR/AR.
---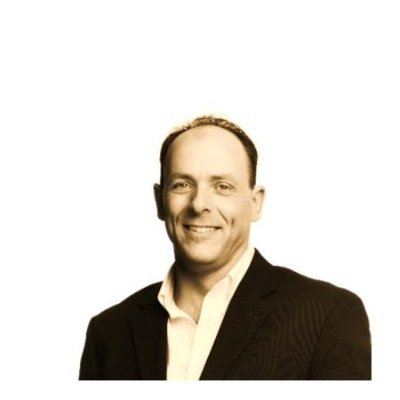 Jack Riley
Dr. Stephen Hobbs is much more of an artist as he weaves a tapestry of thought and action together into a seamless living piece of artwork ...
You'll not be added to any email list.
We'll simply organize our conversation.
---

Client Testimonial for Dr. Stephen Hobbs:

Strategy & Culture - Merger & Acquisition
Over the past eight years Cervus Equipment Corporation has been acquiring business-to-business equipment dealerships growing from fifteen to seventy-two locations across three countries. Each of the business acquired have ranged from one location to as many as twelve locations with up to three hundred and fifty employees.
As can be imagined the integration, aligning of Cultures, Operations and Strategy of these very diverse organizations has been an immense challenge. In the early days our ability to align the organizations was greatly hampered by our lack of experience and confidence in our own organization. We could see as an organization that the longer we struggled with misalignment of Culture's and Strategies the more we were losing value and over stressing the system.
Upon some serious internal review and soul searching we decided to embark on a journey to build an Acquisition and Integration Model and support practices that would be second to none. Our goal was to create a set of repeatable processes that would support rapid execution of Integration, Cultural Identification and Clarity and development of the New Business Unit Strategy aligned with the Cervus of Tomorrow Vision. If we could accomplish this we would greatly improve the Time to Value on new acquisitions and greatly improve our ability to support rapid growth. Both becoming exceptional competitive advantages and defining core competencies of our team.
We started down this development path in 2011 by documenting all of our current process, reviewing past success and failures and reaching out to find specialized resources and experts. This is when we were introduced to Dr. Stephen Hobbs and the EX2 - TRIPIS Technique and Tools.
Stephen's program and thinking was the catalyst to the exceptional success we have today. Leading us on a journey, Stephen's process created a safe environment for the newly acquired team and the Cervus team to discuss the current realities of the culture, the business and the obstacles to reaching the Cervus of Tomorrow Vision. On the Journey we were able to create a set of celebrated mutual cultural attributes, a plan to enhance current successes and improve on the current business challenges. This work resulted in the development of our mutually agreed Five Year Strategy.
In each of the acquisitions where Stephen's TRIPIS program was used we have seen the integration time line significantly reduced along with cultural alignment and financial performance well beyond our expectations.
Without hesitation I would recommend Dr. Stephen Hobbs as a partner in any Cultural & Strategy work. His effectiveness, thinking, facilitation skills and integrity are exceptional.
John Higgins
Cervus Equipment
If you have a question - a comment - a great idea about Being a Celebrant Delivering Extraordinary Experiences -
Click the button below and fill out our Contact Form.
extraordinary experiences | natural educator | work experiences | life | stakeholder | workplace | management | leadership | movement | whole system whole person | organization of work