Dr. Stephen Hobbs
Guide on the Ride
Facilitative Mentor
Navigative Weaver
WELLcome to the Coaching AND Mentoring Course Overview

Coaching | Mentoring: The Connection

Coaching vs Mentoring: The Competition

Coaching AND Mentoring: The Collaboration
whether you are an established mentor or new to serving as a mentor, WELLth Movement can improve, focus, and strengthen your mentoring approach ...
Of importance from the get go is to know the connection between coaching and mentoring. In this way, you can appreciate each as an educating approach, and how they work together to create/strengthen your business of one or both.
Also, the insights gained through the course are helpful in all aspects of your everyday life.
Online Course
7 Modules = like a 7 hour day course
Module 1: Define the terms Coach, Mentor, and Educating, and Explore the Reasons They Are Important Today, More than Ever!
Module 2: Position Coach and Mentor with 8 Additional Educating Approaches = The Pathway
Module 3: Coaching | Mentoring = The Connection for Use in Life, in a Business
Module 4: Coaching vs Mentoring = The Competition and the Importance of Words
Module 5: Coaching and Mentoring = The Collaboration Over the Short and Long Term
Module 6: The Question of Certification
Module 7: So What? What Else? Now What?

The course will be available July 15, 2020 ... it is undergoing copy improvement to reflect current and future requirements for the use of mentoring and coaching in your life in general and/or for business development/ expansion.
Learning Outcomes: As a result of the course you will:
distinguish between coaching and mentoring - and the importance of making the distinction ... offers clarity from consistency, an important backdrop to mentoring and coaching
explore the relationship between coaching/mentoring with 8 other educating approaches ... offers awareness of more educating approaches and their connections to complement your growing practice
review the connection, competition, and collaboration between coaching and mentoring ... offers you a way to communicate your competence as a coach and/or mentor
discover the reasons for your certification in coaching and mentoring [ or not! ] ... offers your clients confirmation of your capacity to coach and mentor through 3rd party recognition
outline how coaching and mentoring can be woven into your life and/or be used to develop/ focus/ strengthen a business during your next fifty ... offers you self-evidence you can contribute/serve with confidence
Statement of Intention
WELLth Movement is involved in the Certification of Mentors
and


we support the learning and development of Coaches and Coaching.
During the course we offer certification options for your consideration.
---
---
During Module 1: More explanation is given to the WELLth Formula
((this well-living and well-being formula is helpful and useful to all who seek to be for the world whether as a mentor (coach) or in any other way you decide to guide others forward))
The WELLth Formula as a statement:
We guide

inspired practitioners

to become

natural educators

who

deliver

extraordinary experiences

with their

communities of significance

for reasons of

movement and profitability
using

eco-ethical architexture.
I'm Dr. Stephen Hobbs.
An eco-creator, entrepreneur, writer, and philanthropist for children/youth and trees.

I'm an educator committed to your development and expression as a natural educator who delivers extraordinary experiences with your community of significance, in their words, on your terms so WE ALL ECO-CREATE THE WELL-LIVING WORLD.

I interact with WELLthers - other inspired practitioners // eco-creators - who share their knowledge and skills through interviews, programs, and experiences with the WELLth Movement.

I've published 15 books, 4 academic level book chapters, magazine articles, and blog posts. I've developed and delivered 500+ workshops and online courses. Recently, I opened Wholversity, WELLth Movement's Learning and Educating Agora (a public, open space for dialogue & ethical decision making about the well-living workplace, mentoring, tree trekking, and evolving your legacy).
---
Also, click on About Us above for more about who we are and why/how we got here ))smiles
---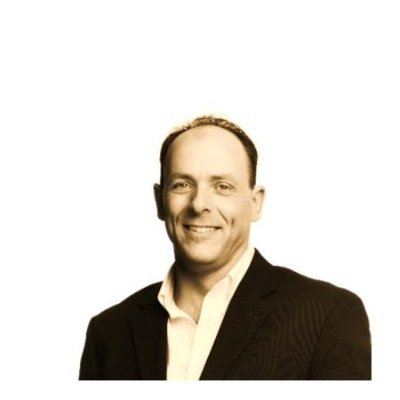 Jack Riley
Dr. Stephen Hobbs is much more of an artist as he weaves a tapestry of thought and action together into a seamless living piece of artwork...
Without hesitation I would recommend Dr. Stephen Hobbs as a partner in your work. His effectiveness, thinking, facilitation skills, and integrity are exceptional.
---
coaching and mentoring | coaching vs mentoring | natural educator | well living workplace | well living world | extraordinary life | creative essentials | workplace culture | management | leadership | movement | extraordinary experiences | whole system whole person | practice of mentoring | presence of mentorship | competence of mentor