---
Use Business Mentoring and Eco-Ethical Architexture To Organize Your Work and Grow Your Business
Eco or Ecology + Ethics [[Eco-Ethical]] + Architexture & Architecture is a way to ensure your organization of work for business growth is based on a "grow-for-greenscape approach" rather than relying on the widely used "build-by-blueprint approach."
This grow-for-greenscape (GforG) approach uses nature-based concepts and practices necessary to meet the challenges executives, employees, and entrepreneurs from all types, sizes, locations of organizations face in today's uber turned on - shout over the tree tops - sustainability required - social media world.
That written, the GforG approach does use BbyB (Build-by-Blueprint) requirements where and when necessary.
That is, you are recycling the bathwater and nurturing the baby.

Possibility Exists in Every Handshake as You Use
Eco-Ethical Decisions for the Organization of Work
~ Dr. Stephen Hobbs
I encourage you to grab a 29 minute "Give to Get" call
to Use Business Mentoring to Explore a Grow-for-Greenscape Approach Supported by a Build-by-Blueprint Approach to Grow Your Business
When you weave the intersection and integration
of 7 ecological literacy elements
with 7 ethical value tenets

with your navigation of whole system-whole person tools, techniques, and technologies coupled with Facilitative Mentoring & Instructive Coaching

you excite resourceful and resilient
community-group-individual contributions
to the organization of work in the words of those involved on your terms.
---
For 30+ years I've learned a lot about ecology, ethics, architexture, and their combination for the organization of work. More so, I've applied these eco-ethical concepts and practices to a $300 million dollar M&A in the transportation industry to guiding a start-up entrepreneur get her virtual executive assistant business story correct without a massive amount of rewrites. NOW, I'm applying the same technology, tools, and techniques to the integrated business management of BILLION $ mega-projects around the world.
---
Self-Assessment

Where is the letter "A" located in Necker's Cube ... ?
There are five locations ... 5 perspectives for the letter "A"
Just as there are multiple perspectives to the organization of work. However, you have to start somewhere to get something or else you are no_where rather than now_here.
What follows is a way to look at the integration of GforG and BbyB ...
Yes, it's business paradigm shift that reaps benefits beyond your imagination.
Basic premise of the "build-by-blueprint" approach versus the "grow-for-greenscape" approach:
Build - a human constructed approach to the organization of work
Working along the lines and in the boxes of the organizational chart
Framed by architecture - about structural relations
Structure - Arrangement - Systems
Manage the systems for People
Managers and leaders use teach on the reach approach - training, instructing, consulting
Footing: History to Present - build on, build up - maintain
Quantitative - number - stories
See the stick ...
On the left is Build-by-Blueprint
On the right is Grow-for-Greenscape

If you were to pick up one end of the stick you would pick up the other end ... so let's pick up the right end of the stick first.
What would happen if you used Navigate Weaver - Facilitative Mentor educating approaches when managing and leading ... then the stick becomes a shared conversation reminder rather than a carrot n stick tool ... words matter, perspectives matter, your action_outcomes matter!
Grow - use a natural, organic approach to the organization of work
Working in the white space of the organizational chart
Framed by architexture - about relational structures
Relationships - Connection - Persons
Lead person from the System
Leaders and managers use a guide on the ride approach - coaching, shifting, counselling
Rooting: Mystery for Present - grow from, grow with - nurture
Qualitative - word - stories
To be clear - leaning right while valuing the left means integrating the two approaches through eco-creating business movement and profitability in the best interests of all stakeholders now and from the future.
---
If you want to pick up both ends of the stick - to restory your organization - so as to reframe your existing organization then:
Click the button below - send me a note via our Contact Page - and, identify the best way for me to contact you for a quick 29 minute "Give to Get" call ...
Ecology Defined
Ecology is the the study of interactions among organisms and their environment
The environment involves biotic organisms (living) and abiotic organisms (non-living)
Ethics Defined
Ethics is involves systematizing, defending, and recommending the concepts and practices of assigning right and wrong, more precisely correct and incorrect to a situation
Ethics are the guidelines of human interactions and by extension humans with ecosystems
Architecture Defined
Architexture is an important contribution to architecture
Architecture is about the built world - about structural relationships informed by sociology
Architexture is about the grown world - about relational structures informed by ecology
Decision Making using Eco-Ethical Architexture
Decision making framed by eco-ethical architexture is an important way to learn about natural systems - filtered through ethics - for application in human systems and the interplay between natural systems and human systems where by it's not about human systems over natural systems - it's about the complementarity of human systems and natural systems.
---
Accept to live on moving ground...
"A truer truism to be truthfully told by all travellers"
When you educate, you are being for the world.
We're committed to support your wise allocation of time, effort, & money as you serve as an inspired practitioner - natural educator.
We guide you through the "5 Give to Get to Give" stages of your involvement and evolvement with the concepts and practices of becoming a natural educator who delivers extraordinary experiences with your community.
Perspective
Clear
Support
Results
Movement/Profitability
---
Introducing the Founder of the WELLth Movement
Dr. Stephen Hobbs
Educator Within, Educating Without
Born an educator, and always & in all ways an educator, Dr. Stephen contributes/has contributed his insights as a university instructor/assistant professor, faculty member at a leadership centre, online and in-person workshop instructive-coach, and retreat and mastermind facilitative-mentor.
His shares his interests in evidence-based learning, competence verification, experience-based educating, AI cognitive articulation, managing & leading, and VR/AR.
---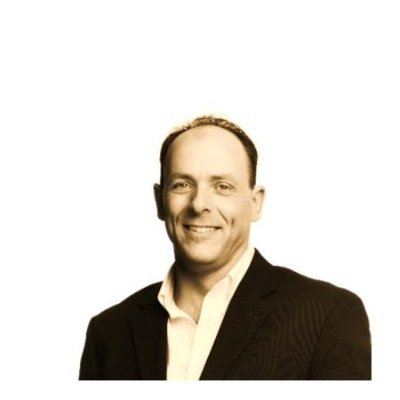 Jack Riley
Dr. Stephen Hobbs is much more of an artist as he weaves a tapestry of thought and action together into a seamless living piece of artwork ...
You'll not be added to any email list.
We'll simply organize our conversation.
---
Books available from Dr. Stephen Hobbs
---

Client Testimonial for Dr. Stephen Hobbs:

Strategy & Culture - Merger & Acquisition
Over the past eight years Cervus Equipment Corporation has been acquiring business-to-business equipment dealerships growing from fifteen to seventy-two locations across three countries. Each of the business acquired have ranged from one location to as many as twelve locations with up to three hundred and fifty employees.
As can be imagined the integration, aligning of Cultures, Operations and Strategy of these very diverse organizations has been an immense challenge. In the early days our ability to align the organizations was greatly hampered by our lack of experience and confidence in our own organization. We could see as an organization that the longer we struggled with misalignment of Culture's and Strategies the more we were losing value and over stressing the system.
Upon some serious internal review and soul searching we decided to embark on a journey to build an Acquisition and Integration Model and support practices that would be second to none. Our goal was to create a set of repeatable processes that would support rapid execution of Integration, Cultural Identification and Clarity and development of the New Business Unit Strategy aligned with the Cervus of Tomorrow Vision. If we could accomplish this we would greatly improve the Time to Value on new acquisitions and greatly improve our ability to support rapid growth. Both becoming exceptional competitive advantages and defining core competencies of our team.
We started down this development path in 2011 by documenting all of our current process, reviewing past success and failures and reaching out to find specialized resources and experts. This is when we were introduced to Dr. Stephen Hobbs and the EX2 - TRIPIS Technique and Tools.
Stephen's program and thinking was the catalyst to the exceptional success we have today. Leading us on a journey, Stephen's process created a safe environment for the newly acquired team and the Cervus team to discuss the current realities of the culture, the business and the obstacles to reaching the Cervus of Tomorrow Vision. On the Journey we were able to create a set of celebrated mutual cultural attributes, a plan to enhance current successes and improve on the current business challenges. This work resulted in the development of our mutually agreed Five Year Strategy.
In each of the acquisitions where Stephen's TRIPIS program was used we have seen the integration time line significantly reduced along with cultural alignment and financial performance well beyond our expectations.
Without hesitation I would recommend Dr. Stephen Hobbs as a partner in any Cultural & Strategy work. His effectiveness, thinking, facilitation skills and integrity are exceptional.
John Higgins
Cervus Equipment
extraordinary experiences | natural educator | work experiences | life | stakeholder | workplace | management | leadership | movement | whole system whole person | organization of work